International student education at O-HARA Gakuen
O-HARA Gakuen, a legally incorporated educational institute, is committed to create students' future through specialized education and contribute to social development. We operate various schools including kindergarten, high schools, vocational schools, and graduate schools on a nationwide scale in major cities from Hokkaido to Okinawa to provide a wide range of specialized education.
We also offer specialized education in Japanese language, accounting, and computer skills to students from overseas in an ideal environment. In addition, depending on the students' need, we provide a thorough preparatory education for those who wish to enter higher educational institutes and also advocate integrated education from vocational training to job recruiting for those who wish to obtain a job.
We have small classes for international students who aspire to be specialists in accounting at our graduate schools.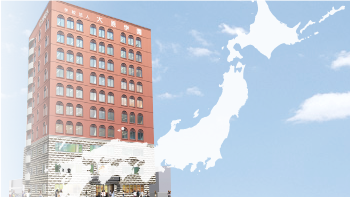 Please select the "education" you need at O-HARA Group schools.