This unique curriculum is the combination of school teaching and on-the-job training (intra-firm practical training). During the 1st year, students study the basics (techniques and knowledge) comprehensively. Then during the 2nd year, adequate training is given to students at various organizations such as hotels, confectionery shops and bakeries. It allows students to expand their potential as well as being looking good on their resume.

At practical training, students are instructed thoroughly to focus on "learning lots of recipes" and "mastering basic techniques." They bake 150+ kinds of sweets in a year and the total number of recipes they learn is over 300! We are confident that this unique curriculum of ours helps students learn what they need step by step and provides them steady improvement.

Students also have a chance to study face-to-face with a wonderful patissier who has worked at internationally well-known patisseries and restaurants in Europe. Even at students' voluntary training and practice before and after classes, Mr Bianconi teaches them on a one-to-one basis. All students are in good hands to fully improve their techniques.
Schools where classes are offered
Fukui school / Kanazawa school / Osaka Umeda school / Wakayama school / Kokura school
Patissier(Confectioner)
Boulanger (Baker)
Confectionery shop owner
Pastry chef at hotel
Café staffer
Work at food company or confectionery manufacturer
Qualification acquisition target
Food sanitation supervisor
Food coordinator
The Official Business Skill Test in Bookkeeping, 3rd grade
AFT's Color Coordination test 3rd grade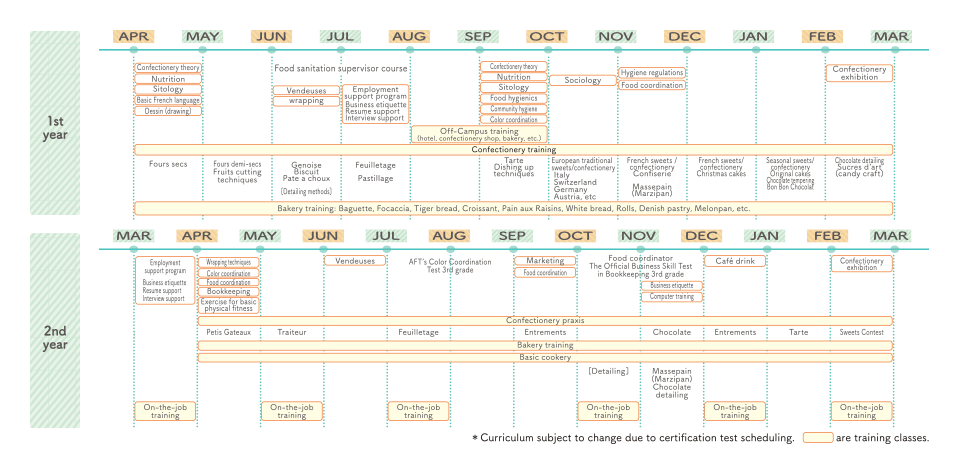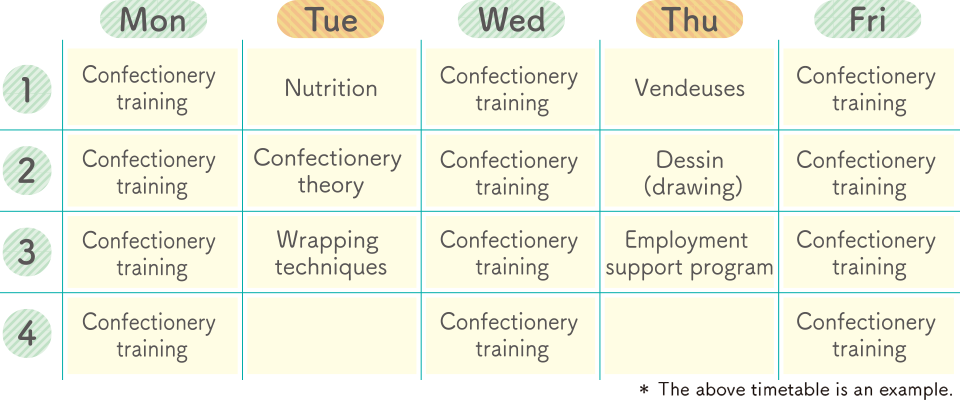 Studied the foundation of cooking and confectionery at one of the culinary schools in Nice, which is known for its regimented education. He met an internationally famous pastry chef & chocolatier Pierre Herme at Fauchon Paris and studies innovative French confectionery with him. He then moved to Belgium and mastered other variations of confectionery at Wittamer (royal warrant established in 1910) that are different from French one. Then he was selected as chef patissier at Pavillon Ledoyen in Paris (a three-star restaurant established in 1792). In 1991, he moved to Japan.