Companies are looking for a work-ready staff who has professional sales techniques. We will acquire sales skills through various trainings which will be a great advantage in job-hunting.

You can experience your future career while in school through internship training at the actual store.

We will aim to obtain Retail Marketing Test, 3rd grade, which is a must have qualification in retailing industry. Having this qualification will be a great advantage in job-hunting.
Schools where classes are offered
Tokyo school (Suidobashi) / Yokohama school / Omiya school / Utsunomiya school / Takasaki school / Fukui school / Kanazawa school /
Osaka school (Shin-ōsaka) / Osaka Namba school / Kobe school / Kyoto school / Wakayama school / Himeji school
In-store sales staff
Planning/Sales staff
Client management staff
Buyer
Qualification acquisition target
Retail Marketing Test, 3rd grade
Service & Hospitality Test, 2nd grade
The Official Business Skill Test in Bookkeeping, 2nd / 3rd grades
Color Coordinator Test, 3rd grade
Microsoft Office Specialist (MOS) Word/Excel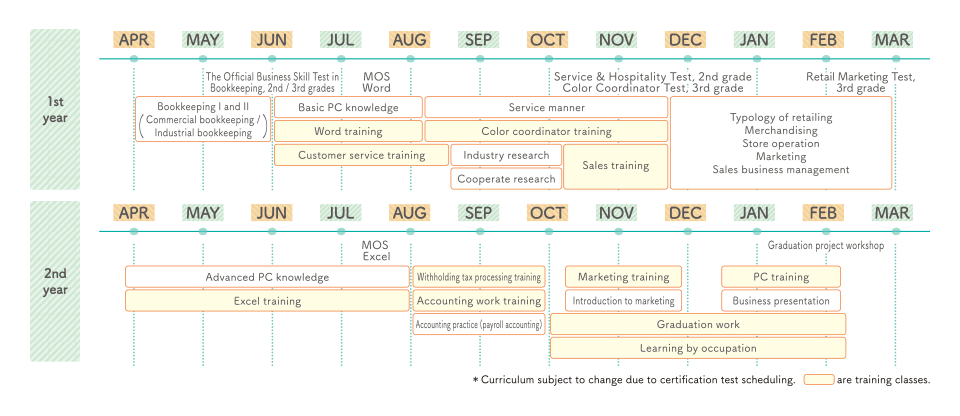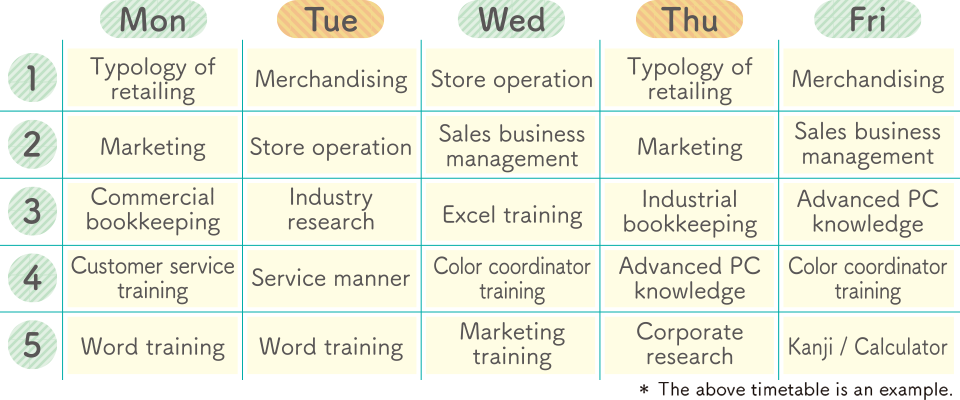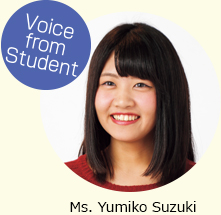 I would like to provide the highest-quality service for the customer in the future.
Since my parents run a store at home, I wanted to work in a service business like they do. It was a great experience that I learned about service to make customers satisfied through customer service lessons and internship training at a hotel. I want to find a job where I can utilize this experience.
Become a leading sales manager.
I always try to provide exciting lessons so that students will feel what is hot in the world. I want students to be a sales manager who can deal with changing needs of society. We fully support preparing for qualification tests such as Retail Marketing Test, 3rd grade.